"

Mckay Tebbs is a top-notch guitar player, and can easily call himself a guitar virtuoso. "
— Kyle England, The Independent Newspaper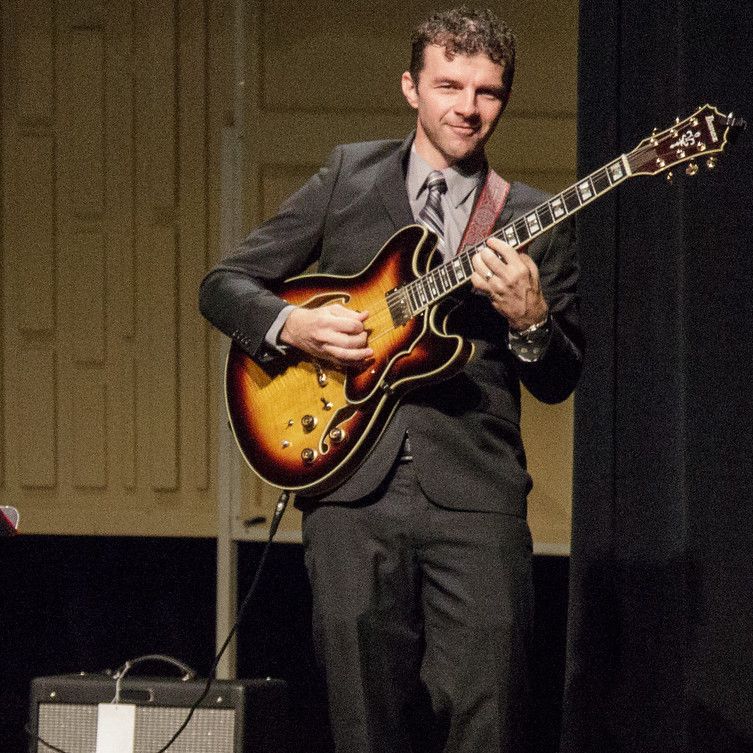 Jazz guitarist Mckay Tebbs comes from Chadron, Nebraska where he directs the guitar studio and music industry program at Chadron State College. Tebbs specializes in crafting original interpretations of jazz standards and pop/rock music. His solo performances feature him on stage with his guitar and two amplifiers for stereo effect. His original songs are melodic and memorable, while his ability to improvise over his own accompaniments sets him apart as an outstanding guitarist.
Tebbs' journey with music began at a young age with piano lessons. He began playing the guitar at age 12 and was teaching people in his hometown by the time he was 17. It was during that time that he discovered Berklee College of Music and built the dream of one day attending the prestigious music school. Eventually, he made it to Berklee and graduated with honors.
Since that time, Tebbs has earned a doctorate degree from the USC Thornton School of Music and has taught thousands of guitar lessons to students of all styles and levels. He has performed with Theater West of Scottsbluff, Nebraska and was a special guest performer on the Nebraska Public Radio show Friday Live. Tebbs was a featured soloist in the contemporary guitar concerto Chaos Theory by James Bonney and has performed with many other artists. For more information, please visit www.mckaytebbs.com.
Press Photos