Bio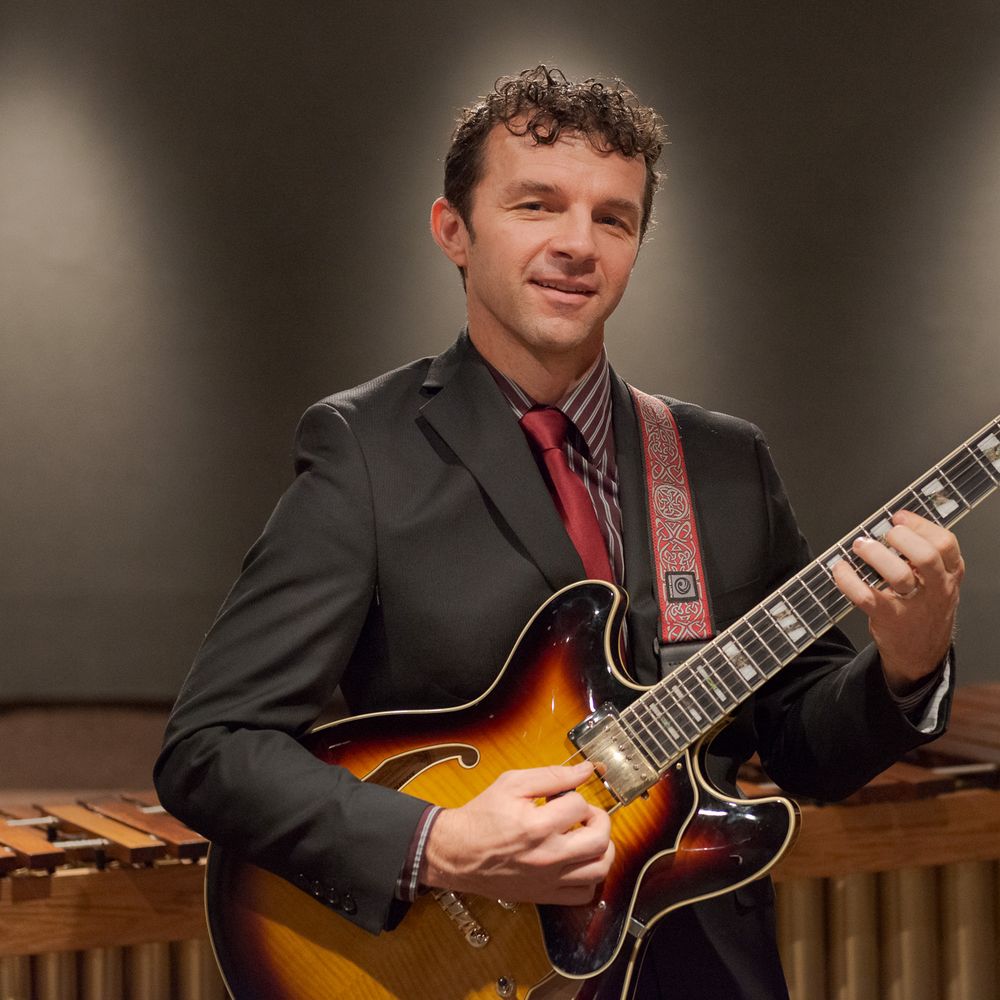 Bio
"….a great ambassador for guitar players."
- George D. Band Director
Jazz guitarist Mckay Tebbs lives in Cedar City, Utah where he is helping to launch a Commercial Music program at Southern Utah University. Tebbs specializes in crafting original interpretations of jazz standards and pop/rock music. His original songs are melodic and memorable, while his ability to improvise over his own accompaniments sets him apart as an outstanding guitarist. 
 Tebbs enjoys getting out of his office to share his music with the people in his community. In the past, he has traveled to different school music programs and strengthened them by offering instruction and donating new guitars.  Tebbs relates, "I had a man come into my office one day and introduce himself as Dave Caswell. He said that he loved building guitars, and wanted to get them into the hands of students to play. After talking with him, I agreed to bring his guitars to the schools that I visited. It wasn't long before we ran out of guitars. It was a great experience for me to be able to give back something to these schools to support them in their work."   
Originally from Utah, Tebbs began playing the guitar at age 12 and was teaching people in his hometown by the time he was 17. It was during that time that he discovered Berklee College of Music from which he eventually graduated with honors. During performances, Tebbs talks with the audience about the importance of building dreams and gaining an education to help make those dreams come true. He shares personal experiences from his own life to inspire others to work hard and dream big.  
Tebbs has earned a doctorate degree from the USC Thornton School of Music and has taught thousands of guitar lessons to students of all styles and levels. He has performed with Theater West of Scottsbluff, Ne and was a special guest performer on the Nebraska Public Radio show Friday Live. Tebbs was a featured soloist in the contemporary guitar concerto Chaos Theory by James Bonney and has performed with many different jazz and pop artists.